Craig Schuh
General Manager
509-710-1113
craig@deerparkgolf.com
Nick Thurston
Assistant Golf Professional
deerparkgolfclub01@gmail.com
General Manager/ PGA Professional Craig Schuh
Assistant Golf Professional Nick Thurston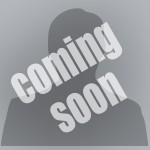 Craig Schuh has had the leading role at Deer Park Golf Club since it was built in 1996. Having been surrounded by the game of golf since his earliest years, Craig has seen the sport change and evolve over time. With an expertise in club repair, teaching, business management, and sucessfully managing dozens of employees year in and year out he has solidified his role as General Manager at DPGC.
Contact Us
Pro Shop (509) 276-5912
Restaurant (509) 276-1882
Address
Deer Park Golf Club | 1201 North Country Club Drive, Deer Park, WA 99006
Copyright
Copyright © 2018 Deer Park Golf Club All Rights Reserved.