Craig Schuh
General Manager
509-710-1113
craig@deerparkgolf.com
Daniel Amann
Assistant Golf Professional
509-688-4128
dan@deerparkgolf.com
Nick Thurston
Assistant Golf Professional
509-701-7941
nickthurston03@gmail.com
General Manager/ PGA Professional Craig Schuh
Assistant Golf Professional Daniel Amann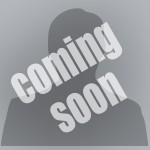 Craig Schuh has had the leading role at Deer Park Golf Club since it was built in 1996. Having been surrounded by the game of golf since his earliest years, Craig has seen the sport change and evolve over time. With an expertise in club repair, teaching, business management, and sucessfully managing dozens of employees year in and year out he has solidified his role as General Manager at DPGC.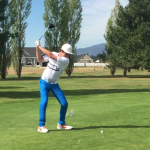 Daniel Amann is currently working into his third year as an Assistant Professional and the 2019 season will mark the start of the fifth year he has worked in the pro shop at Deer Park Golf Club. Originally from Deer Park, Dan graduated from the Deer Park School District in 2013 and went on to study at Gonzaga University where he graduated in 2018 with a B.A. in journalism and with minors in history and philosophy. Dedicated to the love and passion he has for the game, Dan is working toward a career in managing a golf course, teaching and more.
Assistant Golf Professional Nick Thurston
Nick Thurston is currently in his third year as Assistant Professional, and 2019 will mark the start of his fifth year working in the pro shop at Deer Park Golf Club. Having grown up in Colbert, Washington, Nick found a successful high school career as a student at Mt. Spokane High School that has carried over into his first years as a professional. His love and passion toward the game of golf make a career focused around the sport and obvious choice for him.
Contact Us
Pro Shop (509) 276-5912
Restaurant (509) 276-1882
Address
Deer Park Golf Club | 1201 North Country Club Drive, Deer Park, WA 99006
Copyright
Copyright © 2018 Deer Park Golf Club All Rights Reserved.